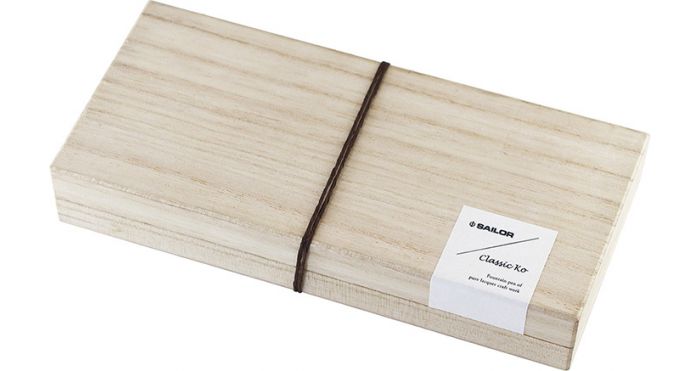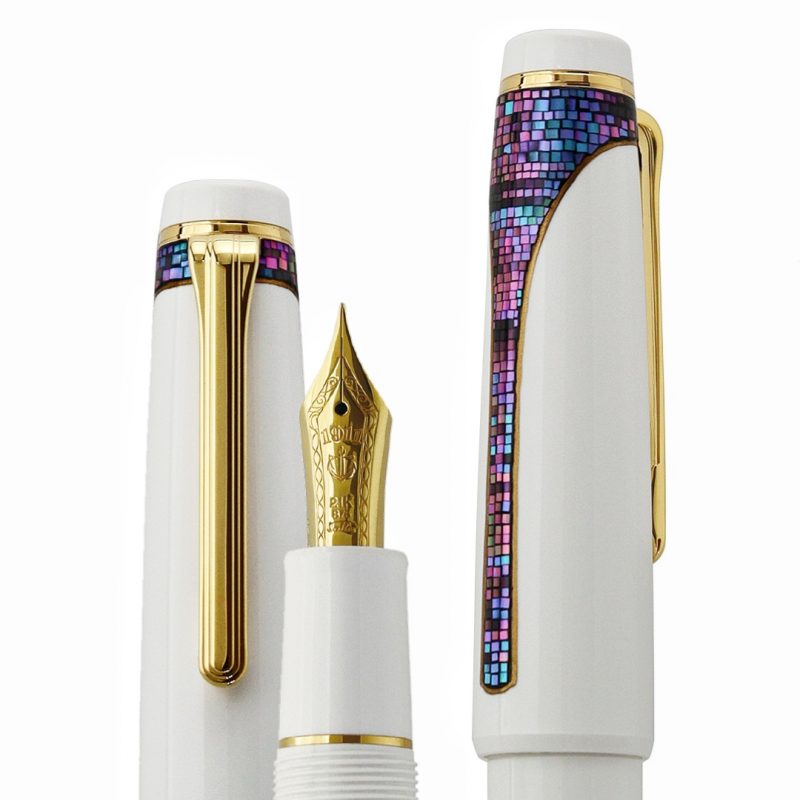 Japanese aesthetics have nurtured the richness of daily life by tailoring modern and simple designs to familiar items.
Oshita Kasen Kobo, a lacquer work studio that has continued since 1894 in Kaga City, Ishikawa Prefecture, is home to Kanazawa lacquerware known as Kaga maki-e, which requires advanced decoration techniques acquired by the first generation, Sekko, in Kanazawa.
Classic Ko is a jewelry brand from Oshita Kasen Kobo that combines traditional lacquer work with modern sensibilities. "Four Treasures of Bunko (Writing)" refers to stationery tools including brush, ink, ink stone and paper used in traditional calligraphy.
Drawing inspiration from the act of writing, a process of examining words, creating characters and delivering sentences to your loved ones, the Sailor Classic Ko Maki-e Bunko Fountain Pen collection features different pattern designs, each with its own unique meanings. "Dots" is a drop design that symbolizes the source of life.
The combination of colours carefully drawn in black and gold is a chic look that provides a lustrous charm unique to lacquer. "Mist" with the image of "haze" and "fog" spreading in the morning fields, features "egg shell" details similar to mosaic tiles. The contrast of white is beautiful, and it feels like touching a part of nature.
"Deco Lotus Line Raden" is inspired by the opening and closing of the lotus petals in the morning and evening. The sparkling Raden and gold lines with two different textures create a perfect balance of gorgeousness and mode.
The Classic Ko Maki-e Bunko fountain pen is equipped with a 21k gold nib and fills using cartridge/supplied converter. The lacquered designs are complemented by gold plated accents and the flat top cap finial is adorned with a Classic Ko emblem. Each pen is packaged in a special paulownia box.