Blue Green Nebula
Please contact us for more information.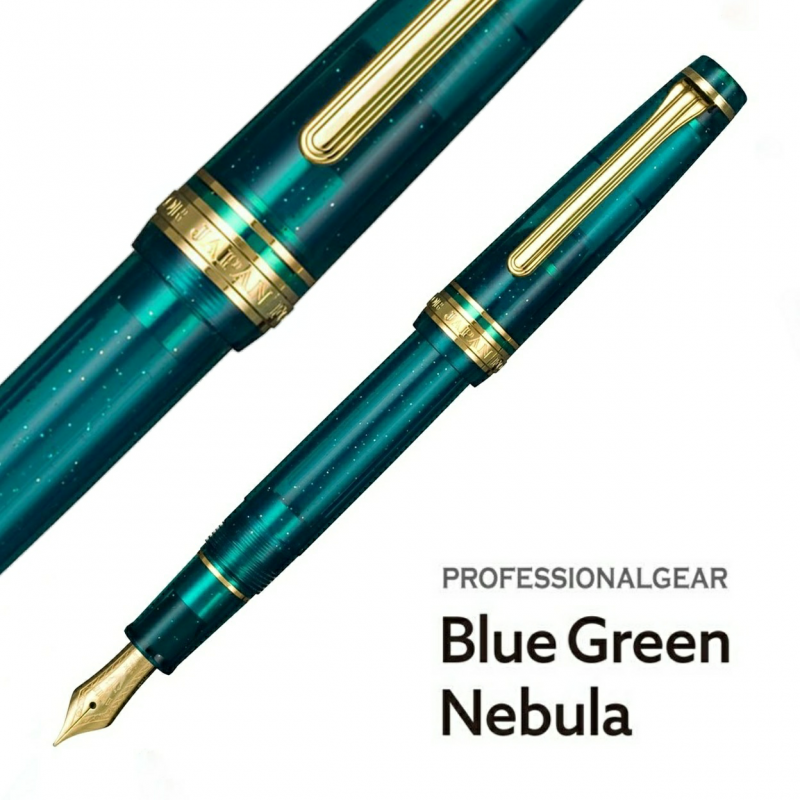 With a radius of about 22 light-years, the Wreath Nebula is an emission nebula located about 1,000 light-years away within our Milky Way. The ring of blue green colour surrounding the central core is made of tiny particles of warm dust.
Drawing inspiration from the Wreath Nebula, the new Sailor Pro Gear Slim Blue Green Nebula features a glittering blue green translucent resin body with gold plated trims. The fountain pen comes with 14k gold nib available in a wide range of nib sizes and fills using cartridge or converter.
Nib Selection: EF, F, MF, M, B, Z and MS
Limited production of 1,800 pieces worldwide