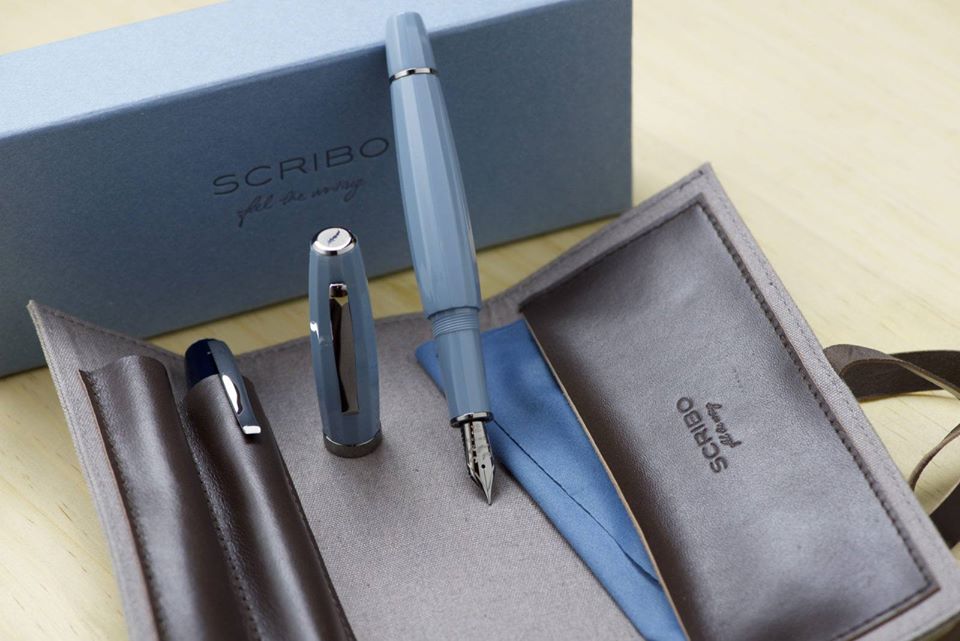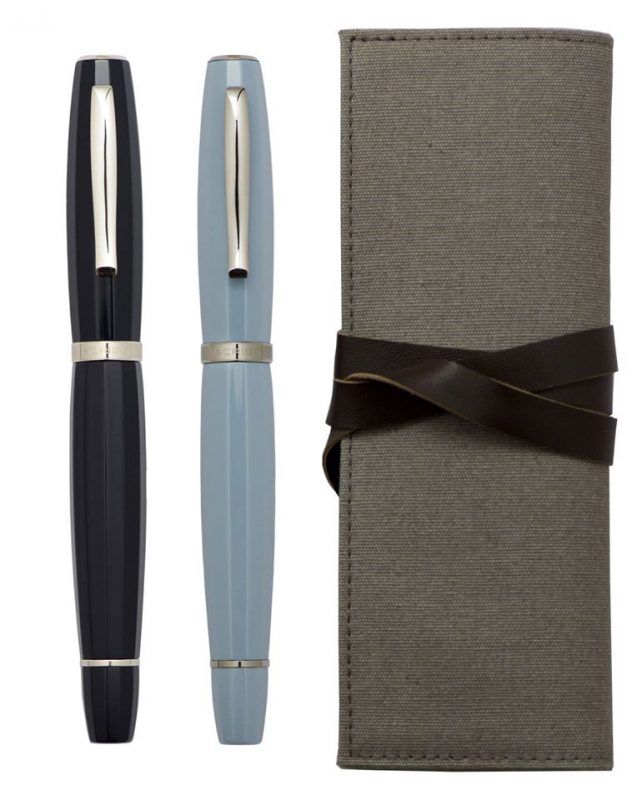 Feel the writing. Feel.
The FEEL fountain pen is created to tell what it means for us to feel, to try, to experience writing by hand. As in the tradition of hand writing instruments, every detail of the Feel fountain pen has been designed to create a unique fountain pen seeking the best writing experience.
The body of the pen, which slips into the shape of the Doric column, is turned by hand from a solid bar. The cap, the barrel and the knob, characterised by a slight entasis (from the greek word εντείνω) that enhances the shape, describe a statuesque object with a neo-classical, elegant and timeless design.
The nib-holder, before tapering to the classic circular section, is finished with a hint of facet that facilitates the handle and allows you to better manage the angle which you want to use the nib with.
The nib of Feel, the SCRIBO cornerstone, is the real protagonist of this writing instrument. Available in 18-carat gold with Extra Fine, Fine, Medium and Broad writing; even more exclusive is the version made of Flexible 14-carat gold, available in the same four writing points. The nib is paired with an ebonite feed (ø 6,50 with 2 capillaries), and together with the piston filling system (loading capacity: 1,42 ml), enhances the ink flow for generous, soft and precise writing.
The Feel fountain pen collection is made in two different colours: the blue-black resin with rhodium trim and the SCRIBO grey-blue with ruthenium trim.
Feel is accompanied by a genuine leather and cotton handmade soft pouch realized to protect two writing instruments. In the side pocket there is a cloth to keep your fountain pens clean. A precious and modern packaging to always carry with you your favourite writing instruments.
RSP: $1,080.00 (Including 7% GST)
Available now @ FHTC