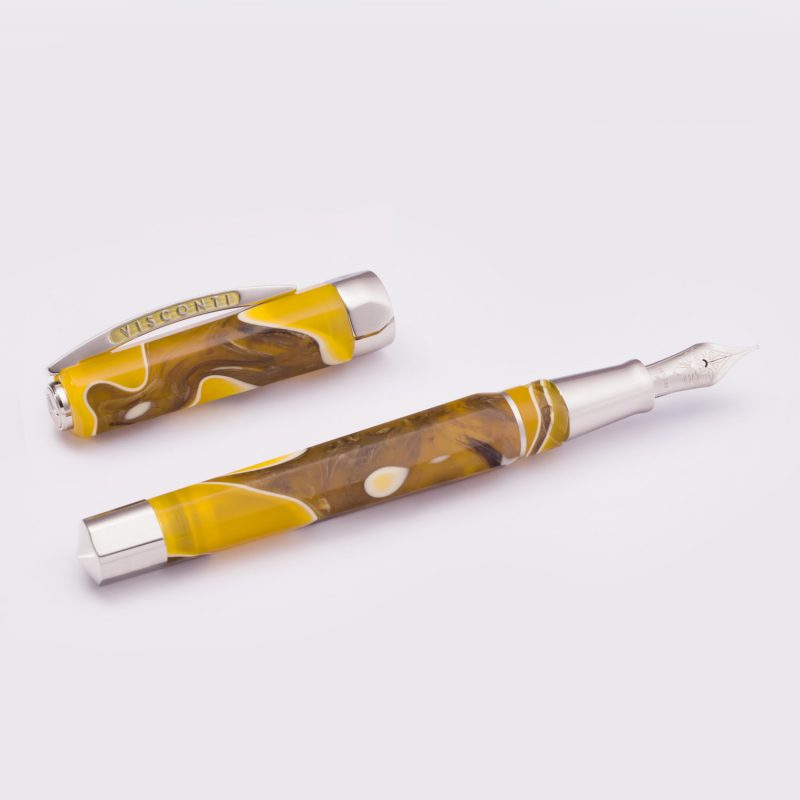 The new version of the Opera Master collection is inspired by the fascinating landscapes of the African savannah, where lions, zebras, gazelles and elephants roam in the wilderness's primitive silence.
The savannah landscape changes with the passing of seasons. The predominantly yellow shades of the dry season shift into thousands of brown hues, typical of the rainy season. Opera Master Savanna unites the two souls of this extraordinary land by incorporating the same colour gradients in the barrel and the cap.
Limited to 888 pieces, the Savanna fountain pen is a demonstrator pen made with the turning technique and decorated with palladium-plated trims. This oversize version of the iconic Opera collection features Visconti's patented bayonet closure system and the iconic Power Filler Double reservoir filling system.
A selection of five different nib sizes are offered: Extra-Fine, Fine, Medium, Broad and Stub in 18kt gold with palladium coating.