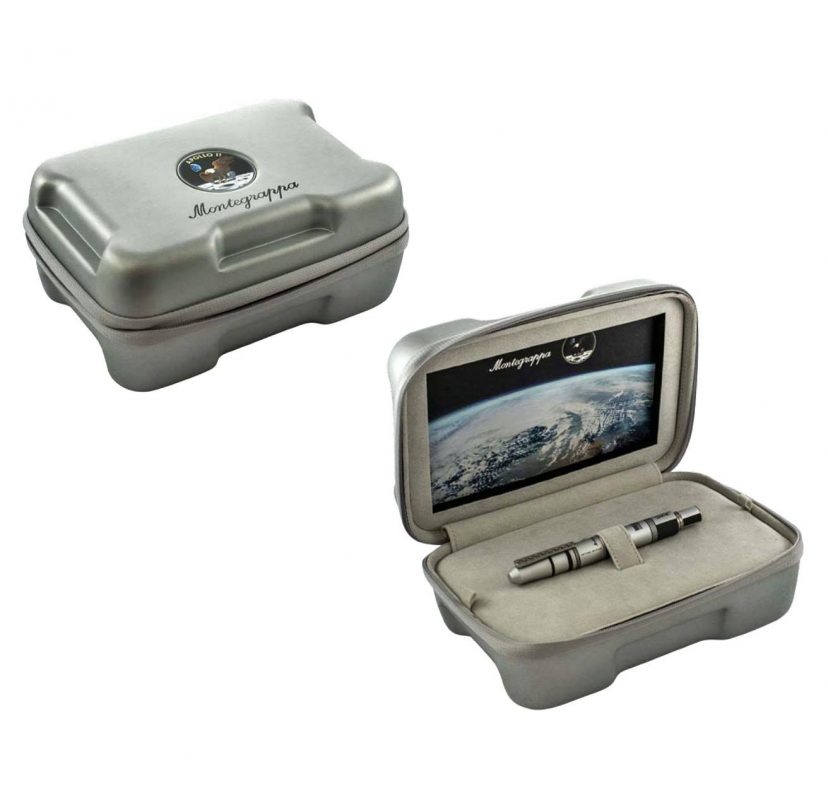 Montegrappa Reaches For the Moon
2019 marks the 50th anniversary of NASA landing on the Moon. It represents one of mankind's greatest achievements, defining the USA as the victor in the space race with an accomplishment to rank with Christopher Columbus discovering the New World.
Inspired by the Apollo 11 mission that delivered astronauts to the lunar surface, the Moon Landing Special Edition is produced entirely in aluminium with stainless steel trim. The pen body is laser-etched with images of the USA lettering and the US flag, with a trompe l'oeil play of satin and polished surfaces, and adorned with a signature clip in the form of the stairway structure supporting the rocket.
The fountain pen is fitted with a stainless steel nib with Montegrappa filigree etching, and fills via cartridge and converter (included).
RSP
S$675.00 Fountain Pen
Available in EF, F, M, B, 1.1 and 1.5 stainless steel nibs
S$650.00 Rollerball
S$625.00 Ballpoint Pen
All writing instruments come in a remarkable replica of a lunar Sample Return Container.
Available April 2019. Please contact us for a special pre-order price.