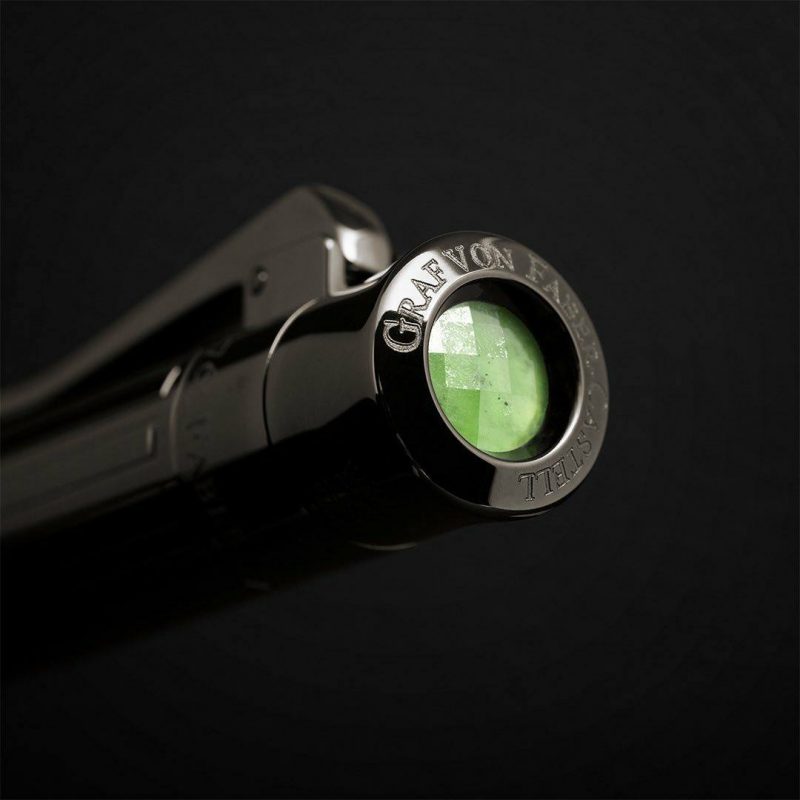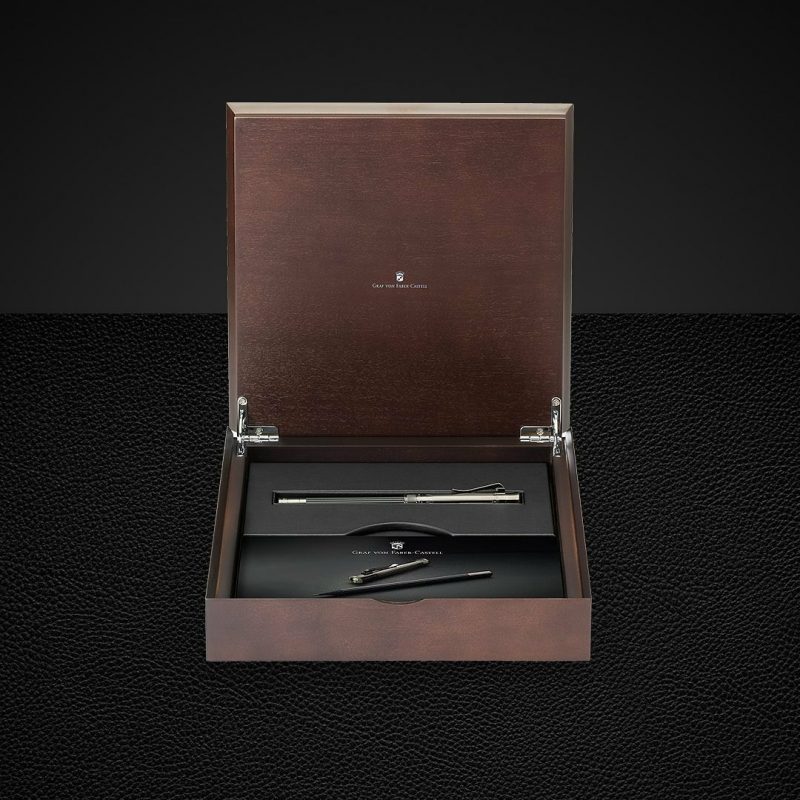 Featuring finely fluted black pencil with B lead, the Perfect Pencil ensures expressive writing and is ideal for sketching.
The Anniversary Edition 260th years is limited to 750 pieces with individually engraved serial number in the clip ring of the extender. The metal parts have a PVD coating made of titanium in anthracite. Delicate engraving of stylised pencils on the cap serves as a reference to Faber-Castell and a faceted jade stone adorns the top of the cap.
In Far Eastern mythology, the green gemstone represents both lived tradition and a promising future – ideal for an anniversary that pays tribute to the merits of the past as well as the exciting challenges of the present.
With a built-in sharpener and a replaceable eraser under the end cap, the protective cap serves to extend the pencil in use while containing everything together in a compact form and always ready for writing, correcting, and sharpening.
Each Perfect Pencil is packaged in a high quality wooden gift box with a certificate of the limitation.
RSP: S$888.00 (Incl. 7% GST)