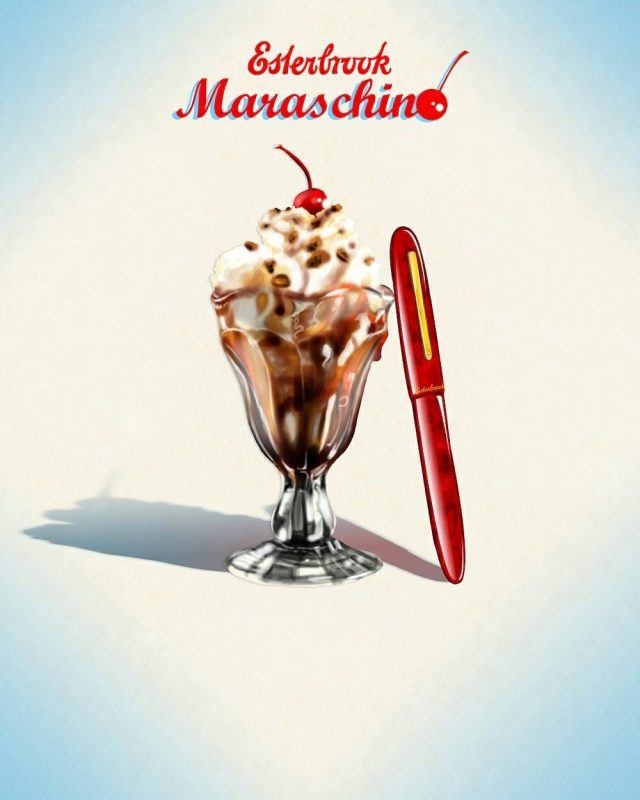 Esterbrook's latest fountain pen adds a touch of vintage flair to the modern writing world with its cherry red acrylic, reminiscent of ice cream parlors, soda fountains and jukeboxes in the 1950's in America. The classic ice cream sundae with a juicy bright red cherry on top was a favourite summer treat.
The new Estie is made from blended and turned acrylic with a high polished finish and accented with silver or gold trims. The cushioned cap closure provides a secondary seal to ensure a wet point for smooth writing when uncapped.
Please contact us on Facebook Messenger for more information and purchase.