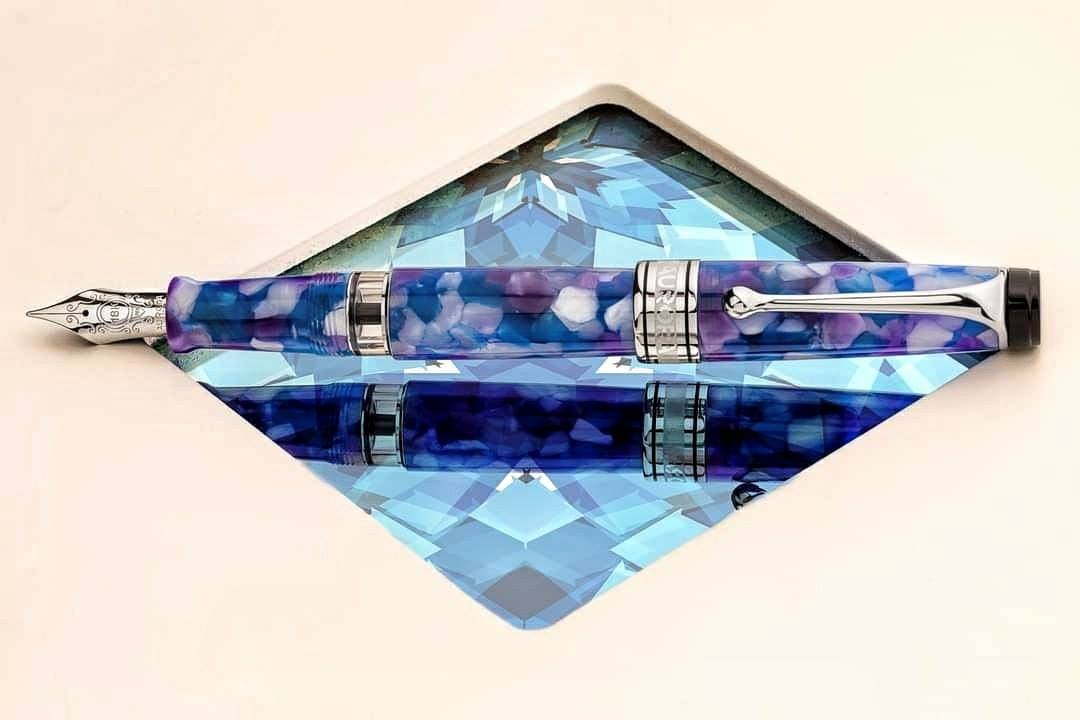 "As a child I was enchanted to watch the colours moving in a Kaleidoscope."
The new Aurora Optima Caleidoscopio draws inspiration from the famous kaleidoscope of Debus, created in 1860, which allowed the change of position of the mirrors and to keep the same image "ad libitum".
The fountain pen features blue and purple marbled Auroloide with new turned and hand-polished grip section in Auroloide. Accented with chrome trims and black lacquered ring, the pen fills from bottled ink with its generous capacity piston-filling mechanism.
A limited edition of 860 pieces, each pen is packaged in an elegant box in black lacquered wood with black interior to enhance the brightness of the pen. To enhance the writing experience, Aurora developed a new "Goccia"(drop-shaped) 18k gold nib which provides variable horizontal and vertical line widths depending on the angle of the pen to paper.
Available in nib sizes CE, CF and CM. We are now offering free nib upgrade to "Goccia" nib with every purchase of Aurora Optima Caleidoscopio, while stocks last.