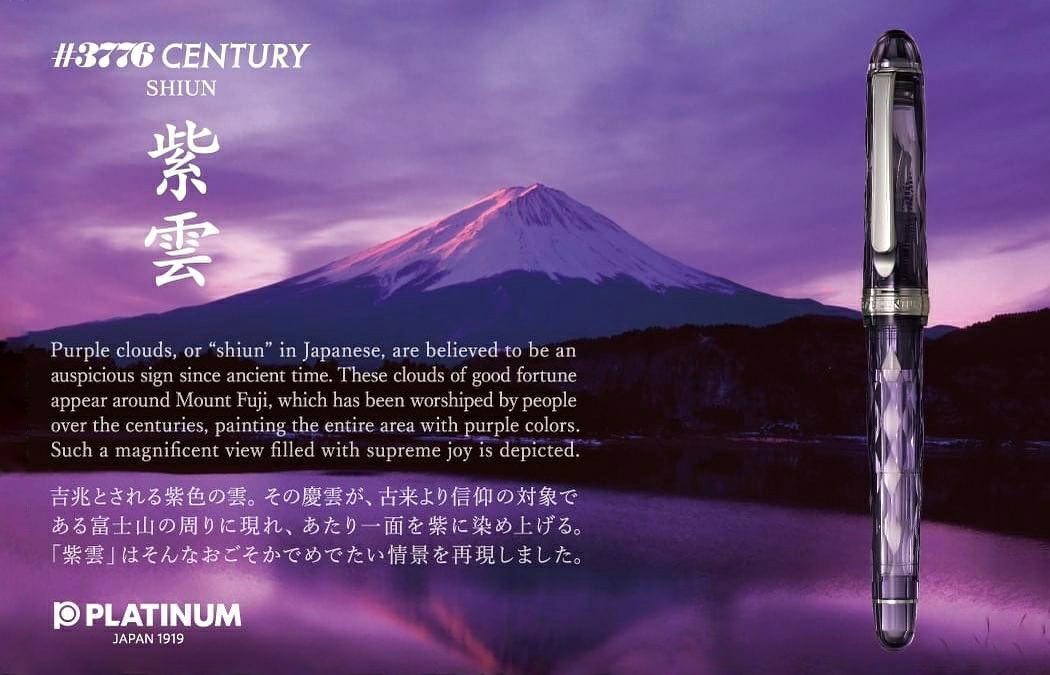 Launched in July 2020, Platinum 3776 Century Shiun, the fourth in the Fuji Seasonal Series, draws inspiration from the purple clouds surrounding Mount Fuji. Purple clouds, or "shiun" in Japanese, are believed to be an auspicious sign since ancient times. These clouds of good fortune appear around Mount Fuji, painting the entire area with purple colour and creating a magnificent view filled with supreme joy.
The translucent purple pen body features intricate patterns crafted using precision lens cut, which creates depth and complex light refraction, and shimmers of light at different angles reminiscent of the purple clouds.
Individually numbered and accented with rhodium coated trims, the fountain pen comes with 14k rhodium coated gold nib and fills using cartridge/converter (converter included).
If you missed the opportunity to own this beauty or always wanted one, we now have very limited quantities (nib sizes EF, F and M) available.