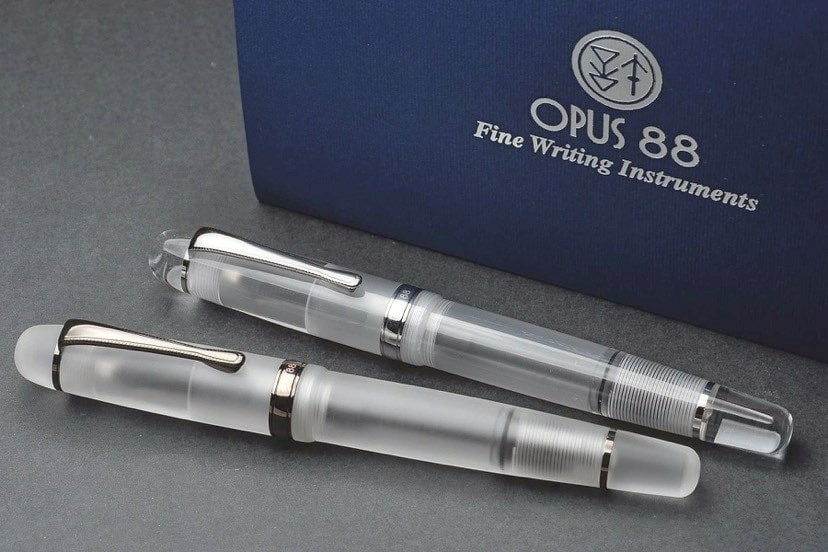 Opus 88 introduces new demonstrator fountain pens to the Jazz series. The body of this classical designed pen is slightly slimmer compared to the popular Omar edition.
Available in 2 finishes – Jazz Demonstrator (shiny barrel with chrome trims) and Holiday Jazz (satin barrel with ruthenium trims), the eye dropper fountain pen is equipped with a control knob and ebonite center bar to help regulate ink flow. The clear acrylic barrel allows one to view the ink level. A glass bulb syringe is included for filling the pen.
The Jazz demonstrator fountain pen is fitted with No.6 Jowo Steel nib in EF, F, M and B.