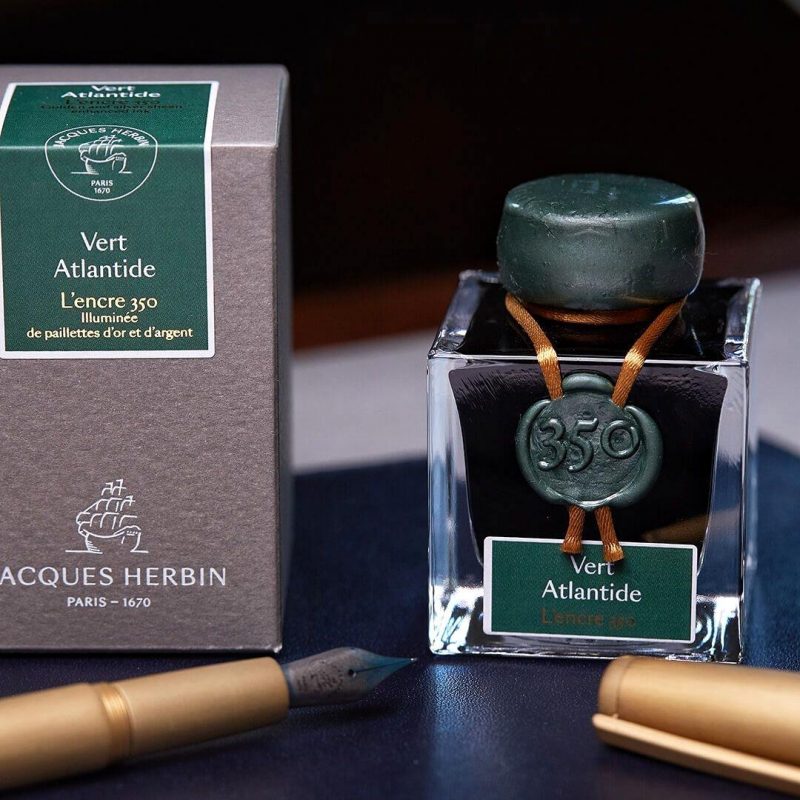 Exclusively available as part of the Jacques Herbin collection, the 50ml bottle of 350th anniversary Vert Atlantide fountain pen ink is an intense, dark green colour, illuminated with silver and gold glitter for a unique sparkle.
According to legend, Jacques Herbin was an esteemed navigator who had a deep curiosity for missing places like Atlantis. The elegant Vert Atlantide, with a silver veil and golden mist, evokes the lush greenery of Atlantis before its immersion into the ocean depths.
As the ink contains small particles of glitter material used to create the sparkling effect, we recommend shaking the ink bottle gently before filling the pen, and frequent and thorough cleaning of the pen to prevent clogging.