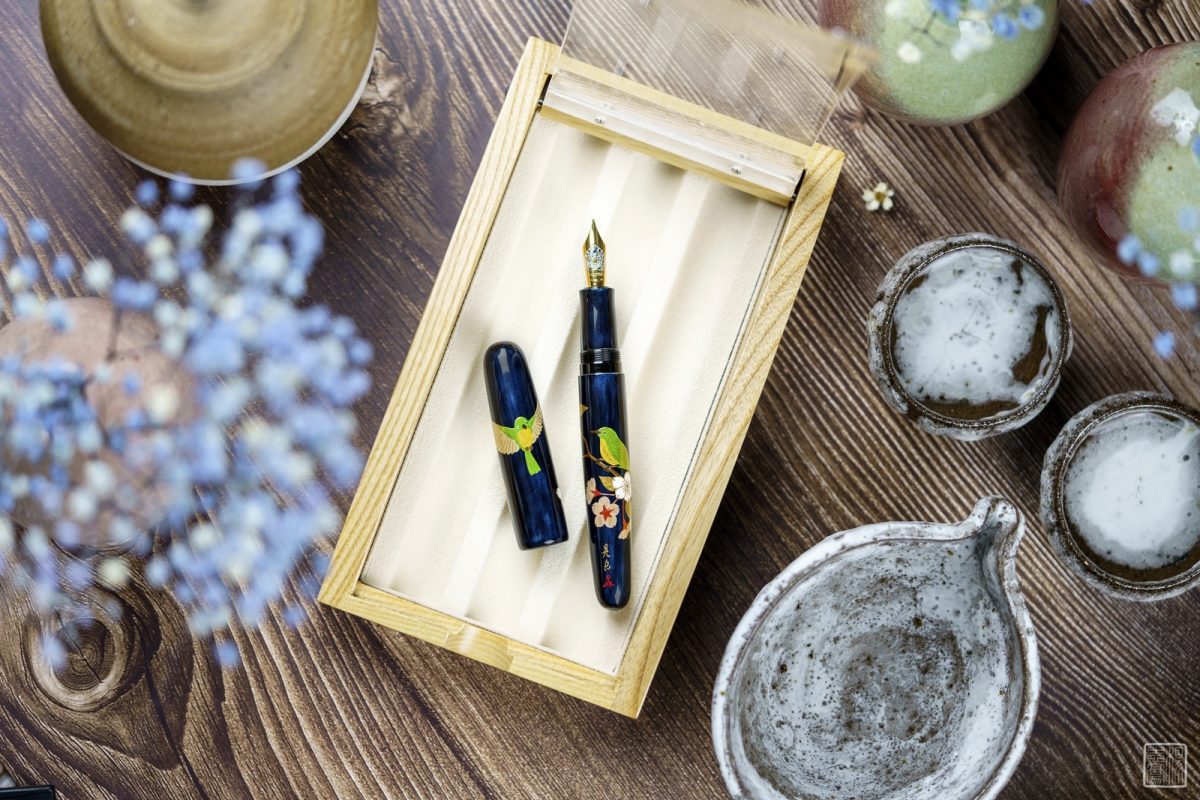 Danitrio pays tribute to the Japanese Bush Warbler or "uguisu" (鴬 and ウグイス), a small and elusive bird with an enchanting song.
Dusky olive Japanese Bush Warblers are tiny, measuring just 15.5 centimetres in length. Darting from tree to tree, they are more often heard than seen in the wild, and are kept as songbirds in wooden cages.
The distinctive chirp of the uguisu heralds the arrival of spring. This led them to become a symbol of good news and a perennial motif in traditional haiku and renga poetry.
Here, a pair of uguisu is masterfully rendered alongside sakura flowers by Maki-e artisan Kogaku on a lustrous blue background.
Usher in a new spring with the Danitrio Takumi Sakura Ni Uguisu Fountain Pen!
Artist Signature:
Kogaku (Koichiro Okazaki)
Filling System:
Cartridge-converter
Nib:
18K F, M, B in Size #6
Box:
Velvet-lined paulownia wood gift box and microfibre cloth