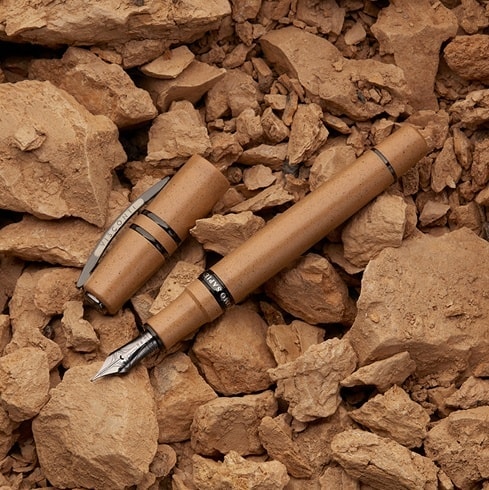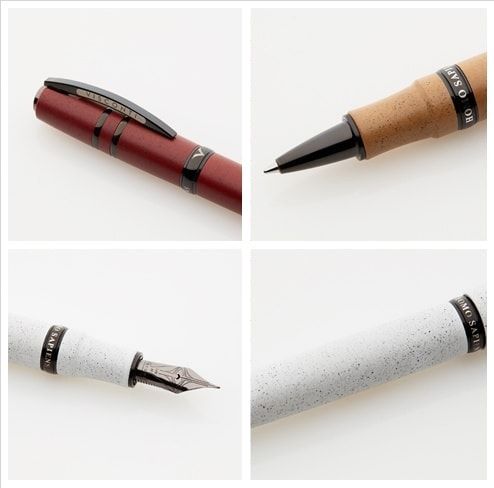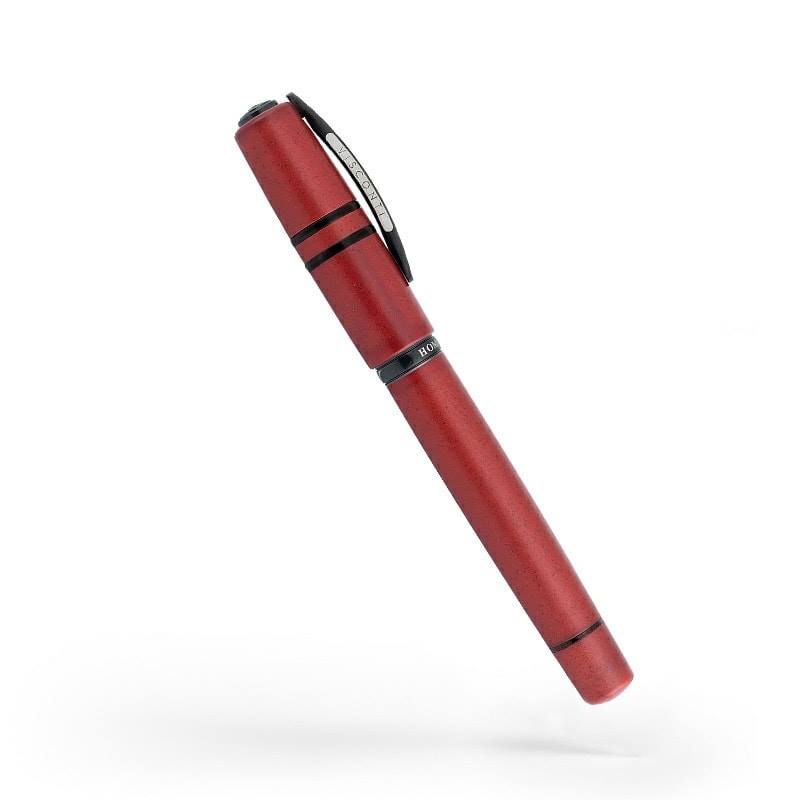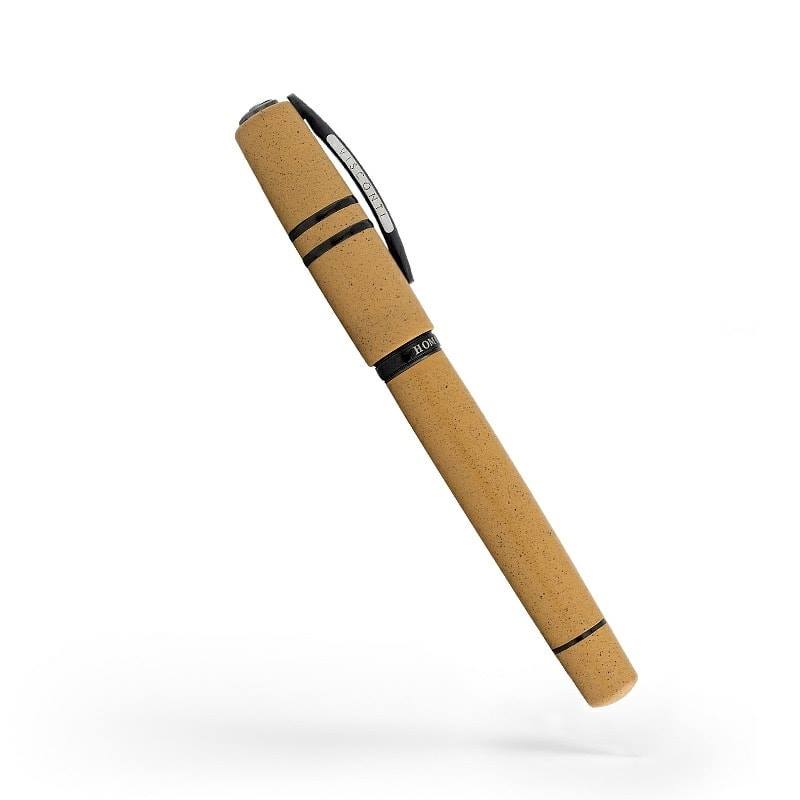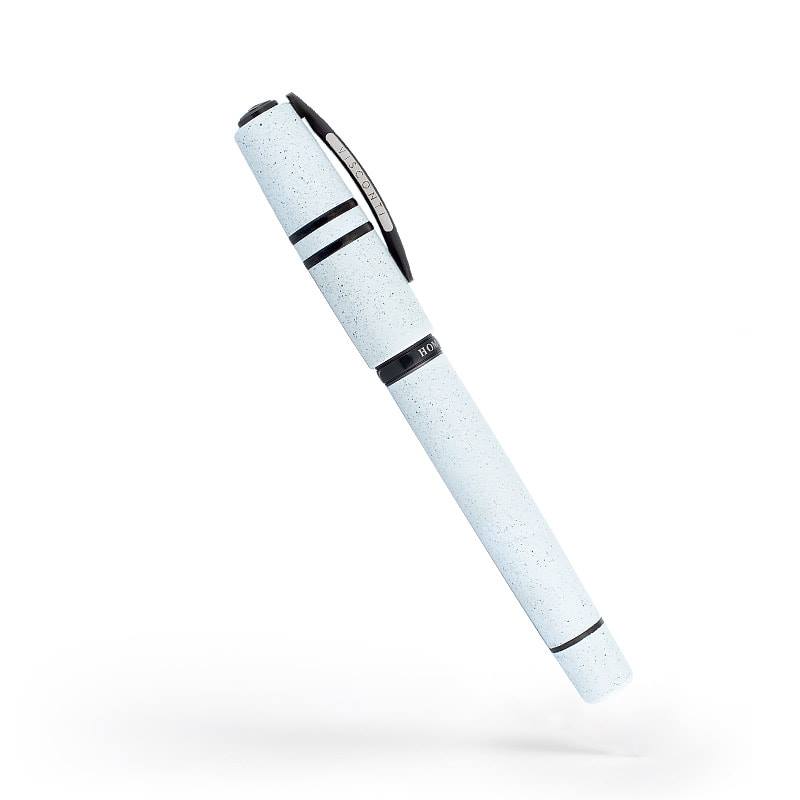 Visconti presents a new creation: the Homo Sapiens Lava Colour. Made from Visconti's well-known and highly valued material – Lava Colour is the perfect union of catalyzed Mount Etna basaltic lava and coloured resin made following their secret formula.
The process of catalysing the lava material with coloured resin is very complex but the final look of the pen is unique and makes this collection stand out from other Homo Sapiens editions. The Lava Colour comes in three nature-inspired colours: Ash white, red earth pigment Terra di Siena and Tuff – a type of rock made of volcanic ash ejected from a vent during volcanic eruption.
Due to the fact that the material is basaltic lava, the pen has a high degree of absorption and very hygroscopic. In order to avoid ink stains, the pen has been treated with an anti-stain treatment that protects the pen and prevents ink from depositing on the pen during refilling phase.
The Lava Colour collection is offered as a fountain pen, capped rollerball, ballpoint pen and pencil with black ruthenium coated trims.
The fountain pen and capped rollerball close with magnetic lock closing system while the ballpoint pen and pencil employ twist mechanism.
The fountain pen features Visconti's patented Power Filler filling system and 14kt gold nib made in-house. A selection of five different nib sizes are offered: Extra-fine, Fine, Medium, Broad and Stub in 14kt gold with ruthenium coating.
The Lava Colour is the perfect addition to the Homo Sapiens family, an absolute must-have for colour and nature lovers.