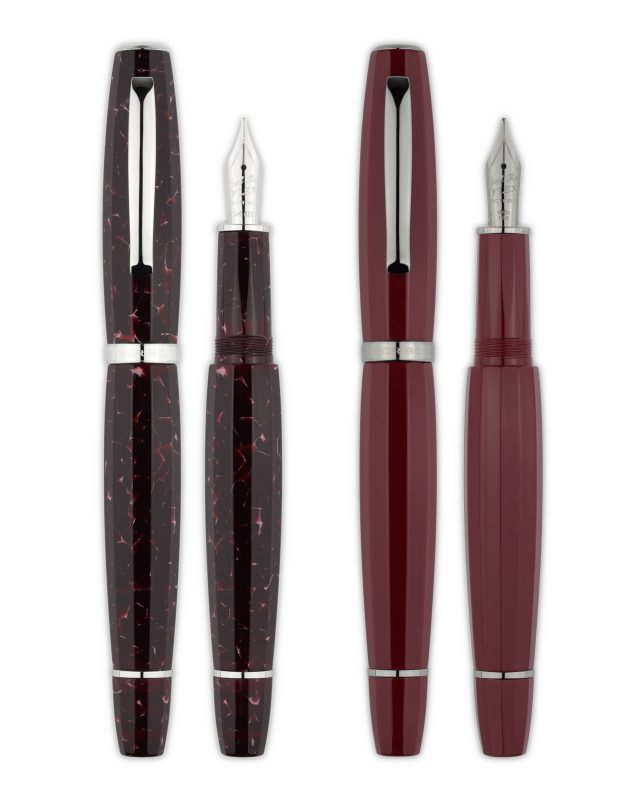 Feel, la prima stilografica di SCRIBO
Two Mediterranean fruits are the protagonists of the new Feel colors.
Feel Amarena, with its intense and almost burnished red, is accompanied with light ruthenium trim while Feel Melograno, made with a streaked red resin, is embellished with rhodium trim to enhance the lights on the resin.
Once again, the nib is the main player of this writing instrument collection, available in 18-carat gold with Extra Fine, Fine, Medium, Broad, triple Broad and Stub writing.
The 14-carat gold Flexible nib, available in Extra Fine, Fine, Medium and Broad is the SCRIBO cornerstone.
Available now @ FHTC