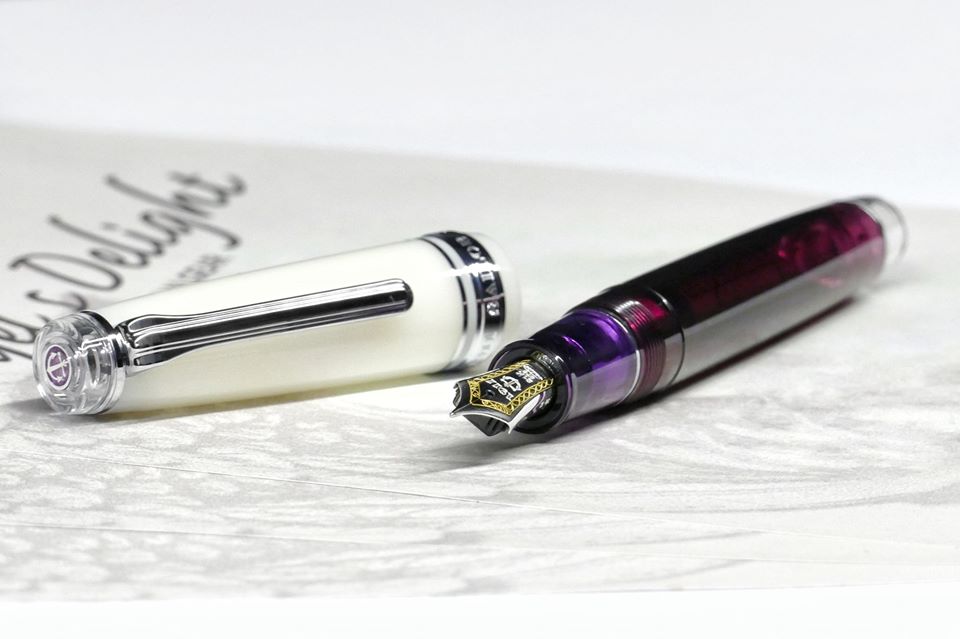 The Sailor Professional Gear Angel's Delight is part of the Cocktail Series and is based on the Angel's Delight cocktail – a pousse-café style cocktail with several fascinating colourful layers.
The attractive layers of two colours of purple combined with white being reminiscent of the wings of angels will surely prove to be an "Angel's Delight for you.
The 21k gold 2-tone nib enhances this Sailor Professional Gear edition to perfection.
Limited edition of 2000 fountain pens worldwide.