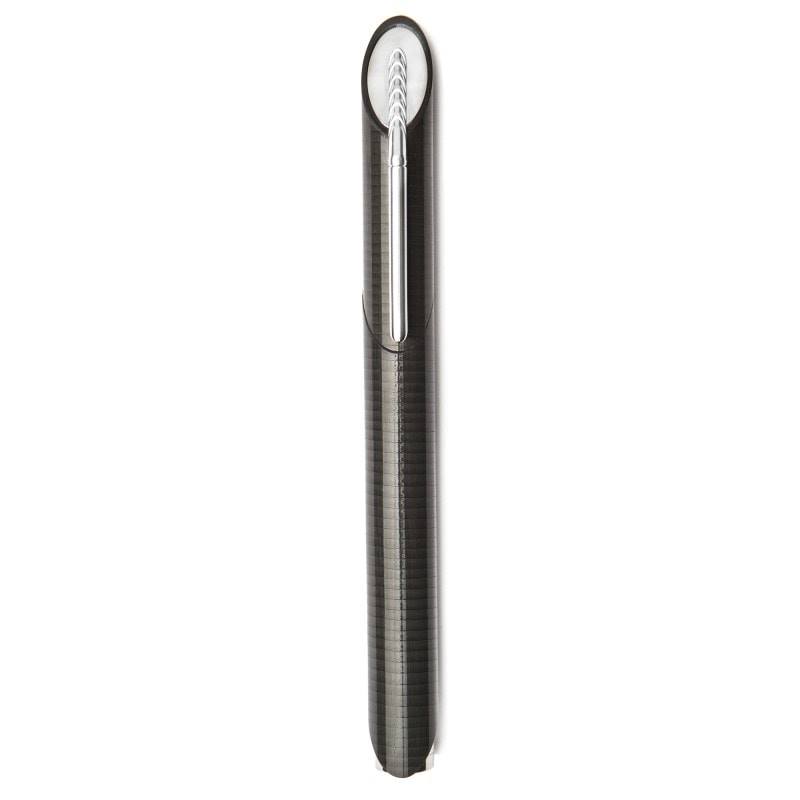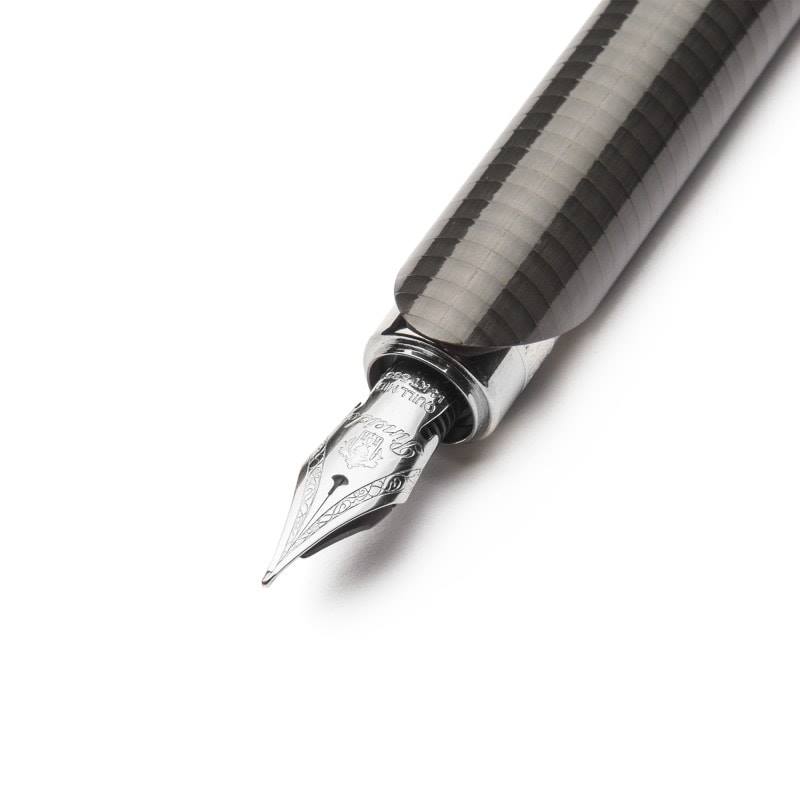 The shape is inspired by the quill, made from a cane or rush and used right up until the 6th century AD before being gradually replaced by the goose-feather quill.
The cap and barrel are made of carboiridium, a carbographite cane with a special finish in spiralled carboiridium lending it a moiré effect whenever it is exposed to direct light. The marine steel clip has a technical sophistication for its design motif and the mechanism is miniaturised and concealed in its interior. The cap closes with a soft touch magnetic lock system.
The fountain pen comes with 14kt gold quill-cut Hyperflex nib and fills using piston filling system.
Limited edition of 949 pieces