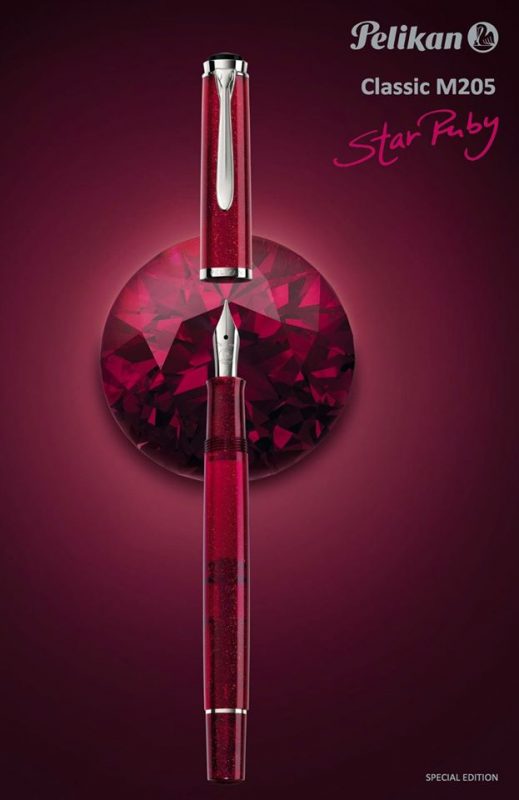 This year again, Pelikan will offer a series of writing instruments matching the color of the latest Edelstein Ink of The Year 2019 Star Ruby. This beautiful new color, in burgundy-pink, is inspired by the gem stone "star ruby".
The new matching color writing instruments are made with a special crystal effect which makes each pen glisten and sparkle in the light. All pens are unique and now with this new glittering effect provide a special and brilliant look. Pens are offered in shiny silver trim and feature the classic Pelikan beak clip. The highly polished stainless steel nib perfectly complements and adds to the appeal of each writing instrument.
The M205 Star Ruby is offered as a fountain pen (s/s nib widths: EF, F, M and B) with differential piston mechanism and a ball pen with push-mechanism.
The set of M205 fountain pen together with the Edelstein® Ink bottle is a perfect gift item.
RSP: S$267.50
Please contact us for a special price
Available now at FHTC