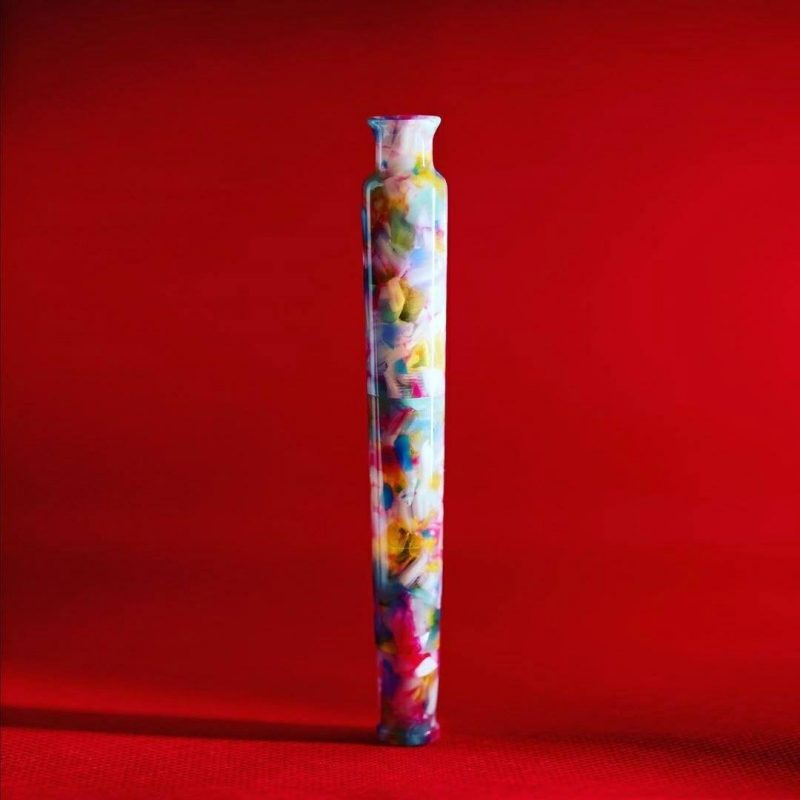 OPUS 88 introduces 2 new eye dropper fountain pen made with new colourful resin.
Flora fountain pen features a unique vase shape, reminiscent of the colourful flower garden. The Flora comes with Peter Bock (type 250) steel nib and available in EF, F, M, B and 2.3mm calligraphy nib.
A new addition to the Demonstrator Collection, Demonstrator Colour features semi-transparent colourful resin and comes with Jowo no. 6 Stainless Steel Nib in F, M or B.
Each eye dropper fountain pens is equipped with a control knob and ebonite center bar to help regulate ink flow. A glass bulb syringe is included for filling the pen.