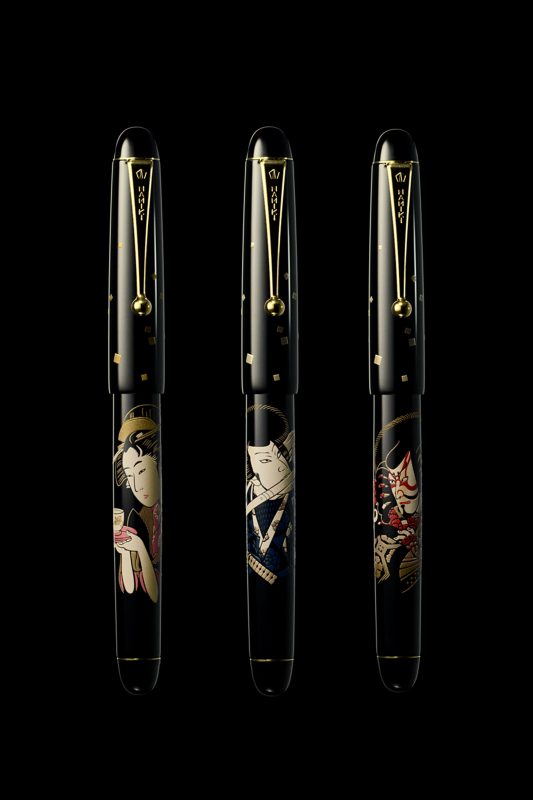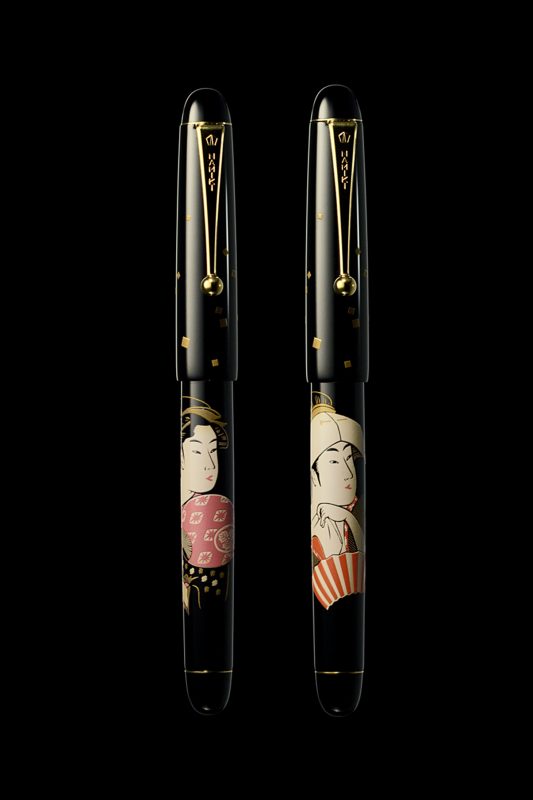 Ukiyo-e, or "images of the floating world", is a valued form of Japanese art which flourished during the Edo period.
The themes of these paintings range from female beauties, kabuki actors and samurai, to scenes from history and folk tales. Its distinctive features include a clear design, bold composition and the lack of shadows.
It was the main artistic form of woodblock printing in Japan. The superb techniques of the wood carvers and printers created large numbers of ukiyo-e during the time.
These paintings are now often used as historical documents that convey the landscapes that have been drawn, sights that have changed or disappeared, and people's livelihoods and culture.
Taira no Kagekiyo
Adopted by the Taira clan, Kagekiyo served the Taira clan faithfully throughout his life. He was a samurai and played an active role in the Genpei War of Japan, a national civil war between the Taira and Minamoto clan during the late-Heian period of Japan. He was defeated and held captive by the Minamoto clan, where he was tortured. Despite the misery, he summoned his energies to lift a boulder above his head and attacked his enemies.
Shobei Odera
A thief character in a kabuki play, Shobei Odera stole three thousand gold pieces that Lord Yoritomo offered to the temple. He divided the loot with his accomplices and started a money lending office to lend small sums of money at no interest to the people in distress.
Okita Naniwaya
The daughter of a tea-house owner, she worked as a waitress in her father's tea house, located near Asakusa Kannon Temple. Okita was depicted wearing patterned kimono and serving a cup of tea.
Toyohina Tomimoto
A geisha in the Yoshiwara pleasure district, she was dressed in geisha style kimono with Japanese primrose design adorning the sleeve of her kimono. Toyohina made her name by playing traditional Japanese narrative music on the shamisen, a three-stringed traditional Japanese musical instrument.
Ohisa Takashima
The daughter of the Takashima chain of tea shop during the Edo period, Ohisa worked at her family tea shop near the Ryōgoku bridge across Sumida River. She wore a black patterned kimono and held a fan with triple oak-leaf family crest.
The Namiki Nippon Art Ukiyo-e Collection features Japanese art from the Edo period using the Hira Maki-e (Flat Maki-e) technique. The lacquered main design is decorated with sprinkled gold and silver powders. Several additional layers of lacquer are then applied. After the lacquer is hardened, it is then burnished. These vibrant works are depicted against rich black lacquered backgrounds.
Each fountain pen is complete with a 14kt gold nib in size 10. The outline of Mount Fuji and Namiki branding are engraved on the nib. The fountain pen fills via cartridge or converter (CON-70 converter included), and comes packaged in a velvet-lined paulownia wood presentation box.
Available now @ FHTC