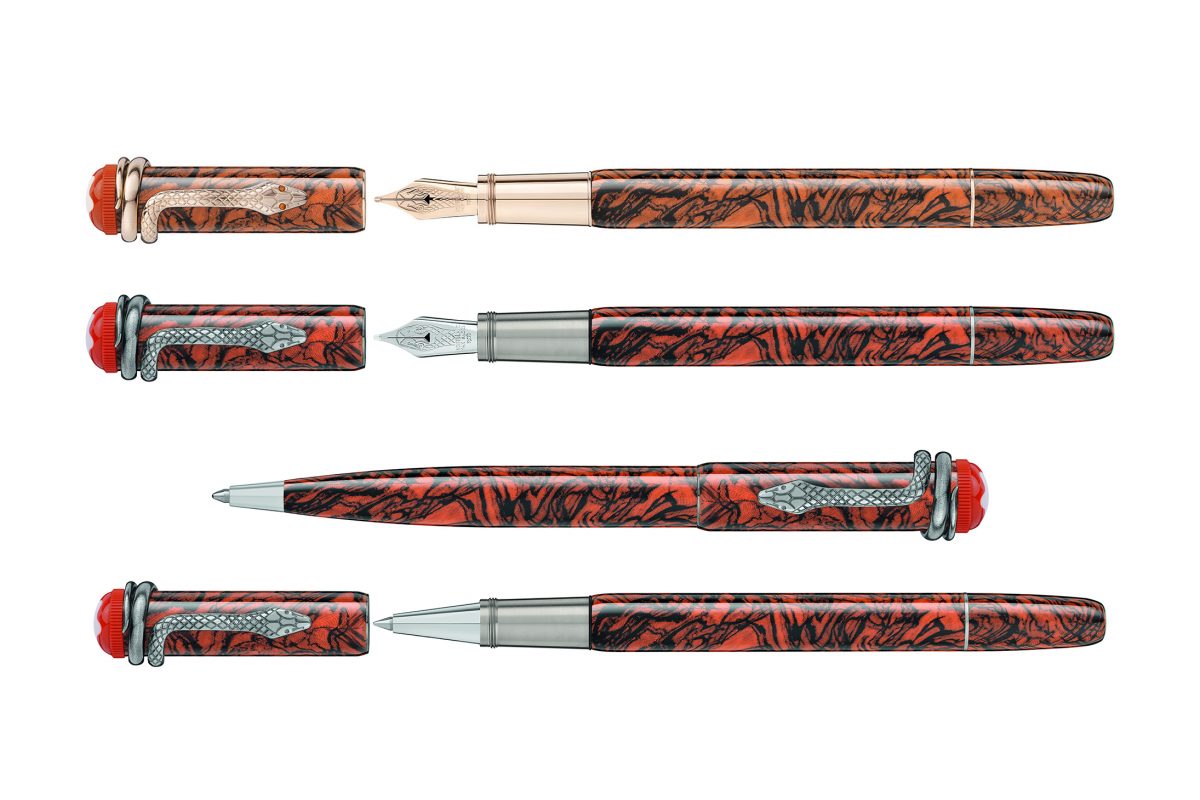 Montblanc Heritage Collection, Rouge et Noir, Serpent Marble is the latest addition to the collection, based on an original writing instrument from the 1920s coined the "Red Ripple" at the time because of its original coral marble pattern, and made from hard rubber.
With the marble effect as inspiration, the Serpent Marble edition features a metal cap and barrel with an elegant lacquered marble finish, created with a water transfer. This technique gives every writing instrument its very own pattern, making each one unique. Complementing the edition's vintage look, the platinum-coated serpent pays tribute to a 1920s Montblanc pen clip and matches the platinum-coated fittings. The Montblanc emblem that crowns each writing instrument is made of coral and ivory coloured resin. The handcrafted Au585 rhodium coated nib of the fountain pen is decorated with a serpent design.
The Montblanc Heritage Collection, Rouge et Noir, Serpent Marble is available as a platinum-plated piston Fountain Pen, a Roller Ball and Ballpoint.
Just like the serpent that sheds its skin to renew itself, the Montblanc Heritage Collection underscores Montblanc's tradition of finest craftsmanship. With every new edition, the Maison continues to rewrite the rules of craftsmanship and design just as it did in the early 20th century.