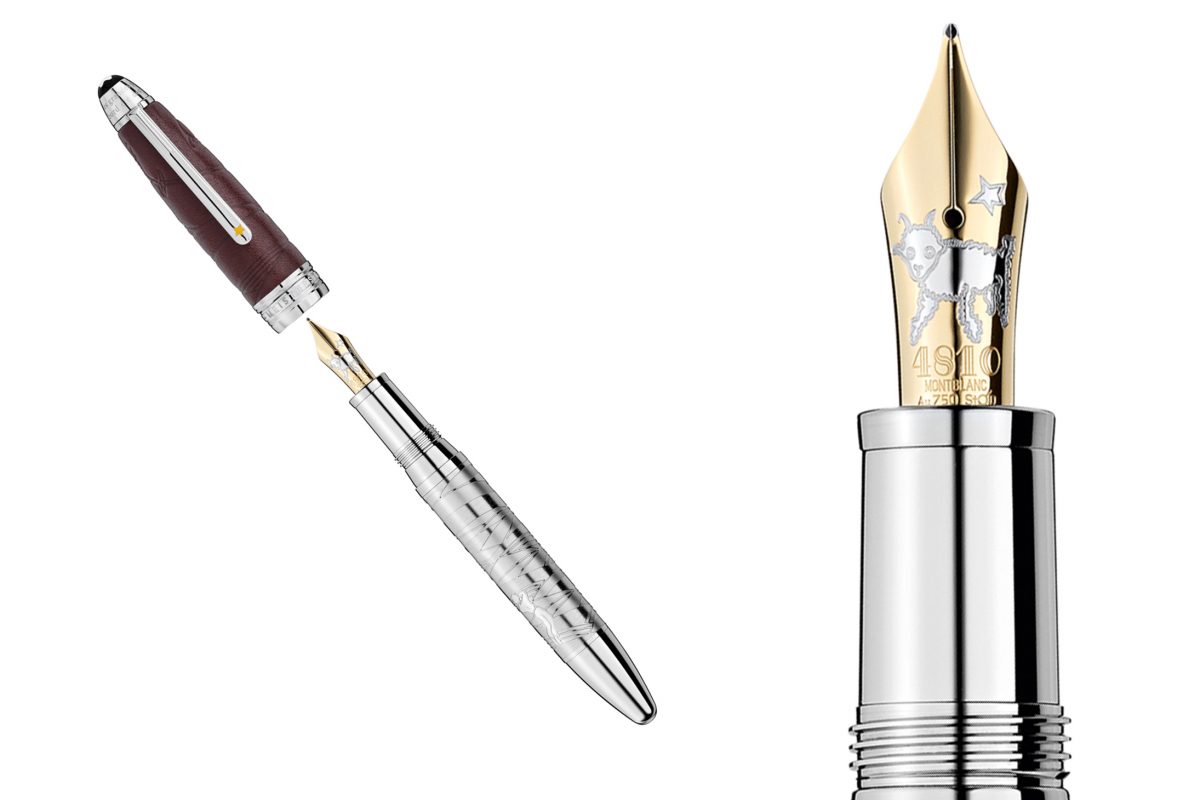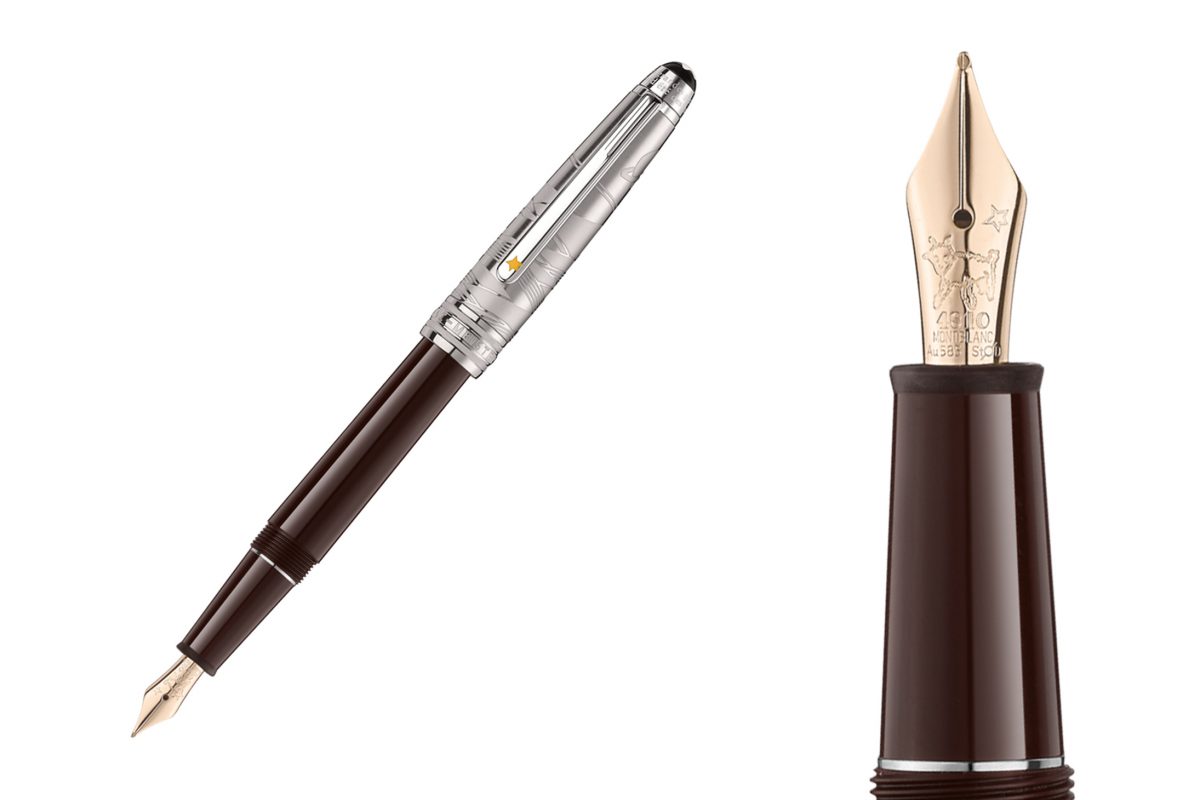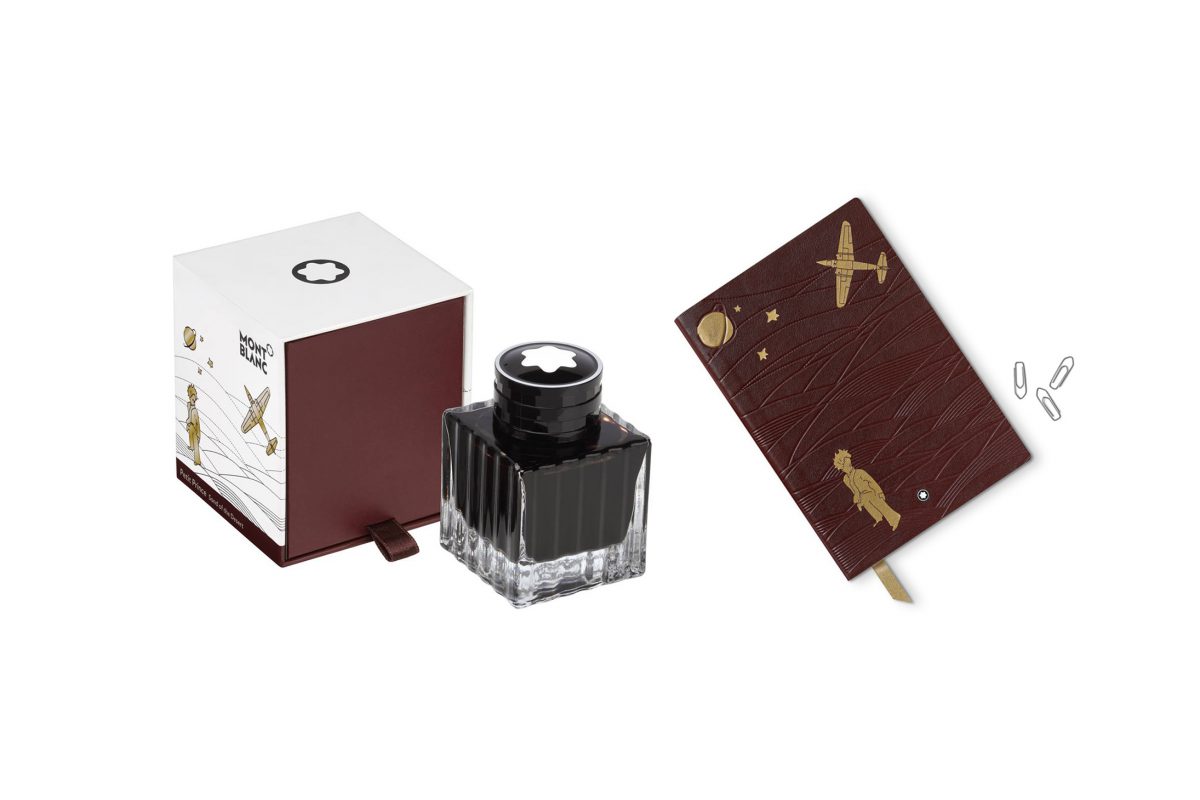 "Grown-ups Were Once Children…"
An Homage to the Unique Relationship of the Pilot and the Petit Prince
"Please…draw me a sheep!" – A stranded pilot in the Sahara meets a little prince with this unusual request, which marked the beginning of one of the most extraordinary mentoring relationships in literary history. After three unsuccessful attempts of drawing a sheep, the frustrated aviator finally draws a simple box, claiming that the sheep is inside it. The little prince is satisfied.
The cap and barrel of the Meisterstück Le Petit Prince Classique Edition are made of dark brown precious resin. The cap reveals a sentence from the Le Petit Prince book and is crowned with the iconic emblem. The central ring of the three platinum-coated rings features the Montblanc brand name and the clip is embellished with a yellow lacquered star. Petit Prince's sheep drawing, a symbol of the bonding between the two characters, is engraved on the handcrafted Au585 / 14K rhodium-plated nib.
Price from SGD 675.00
The Meisterstück Le Petit Prince Doué Classique Edition with dark brown lacquer barrel is linked to the aviator aesthetic. The platinum-coated metal cap, etched with the drawing of the desert and airplane, reveals a sentence from the Le Petit Prince book and is crowned with the iconic emblem. The central ring of the three platinum-coated rings features the Montblanc brand name and the clip is embellished with a yellow lacquered star. The fountain pen is finished with a hand-crafted Au750 / 18K champagne gold-coated nib garnished with the Petit Prince's sheep drawing, a symbol of the bonding between the two characters. Price from SGD 955.00
The Solitaire Legrand Edition with dark brown leather cap is linked to the aviator aesthetic. The leather cap, etched with the drawing of the desert and airplane, reveals a sentence from the Le Petit Prince book and is crowned with the iconic emblem. The central ring of the three platinum-coated rings features the Montblanc brand name and the clip is embellished with a yellow lacquered star. The fountain pen is finished with a handcrafted Au 750 / 18K champagne gold-coated nib adorned with the Petit Prince's sheep drawing, a symbol of the bonding between the two characters.
Price from SGD 1,750.00
To extend the writing experience in the second launch of the trilogy, Montblanc has created a special matching ink that focuses on the deep relationship between the Little Prince and the Aviator. The brown color of the ink is inspired by the leather cap of the Aviator, who encounters the Little Prince in the Sahara desert.
Price: SGD 60.00
A precious notebook made of brown leather with an embossed pattern and gold foil completes the full writing experience. The design shows the aviator and the airplane, with lined gold-edged paper manufactured in Italy with high quality 85 g/m² paper watermarked with the Montblanc emblem and a golden bookmark.
Price: SGD 115.00
Available now at FHTC