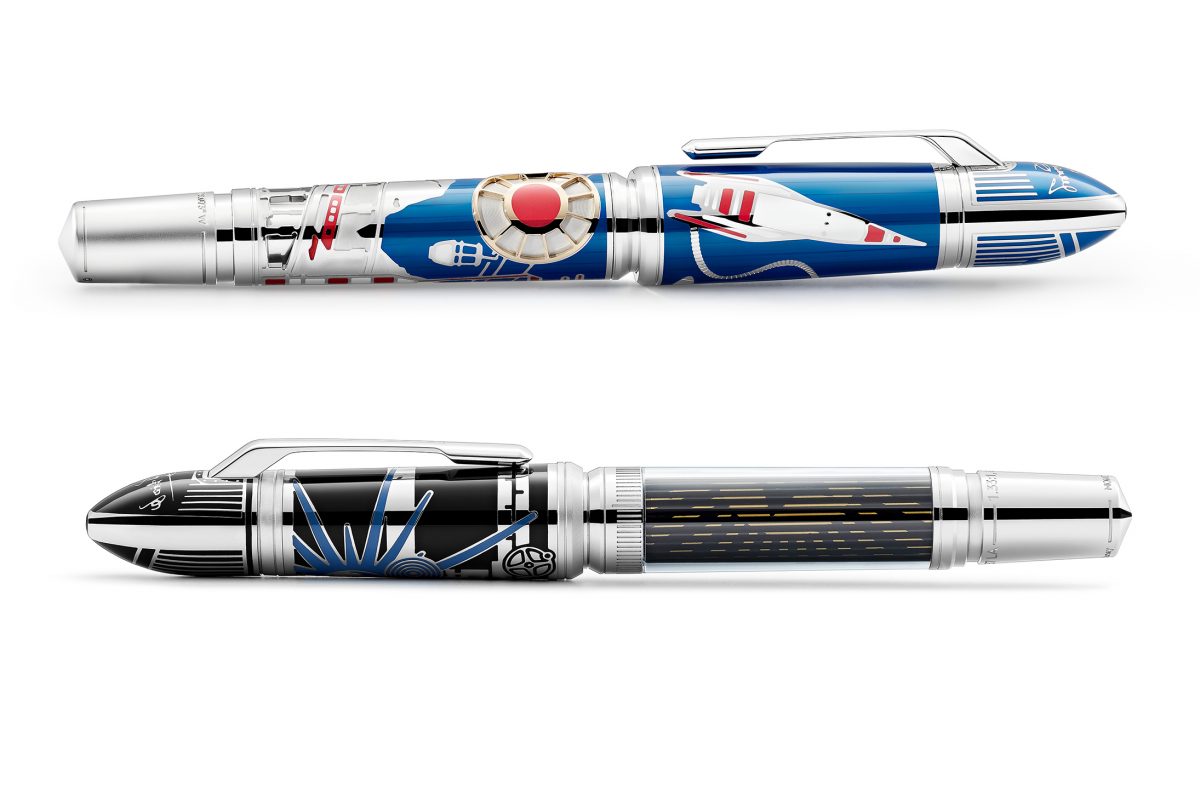 Created in collaboration with The Walt Disney Company, the design of the Montblanc Great Characters Limited Edition Walt Disney™* narrates the legacy of this creative visionary.
A lifelong innovator, Walt Disney pioneered new forms of entertainment both on screen and in real-life. The shape of the Great Characters Walt Disney™ Special Edition is inspired by the famous monorail at Disneyland® Park. When it debuted in 1959 to transport guests around the park, it was the first daily operating monorail in the Western Hemisphere. The pen's clip is a reference to the smoke stack on the steamboat in Steamboat Willie, Disney's first animated short film featuring synchronized sound and starring Mickey Mouse and his sweetheart Minnie Mouse. The black, red and yellow colour combination of the writing instrument mirrors the traditionally associated colors that represent Mickey – black, red, and yellow. The precious resin cap and barrel are decorated with various "Hidden Mickeys", a nod to the unofficial phenomenon where fans hunt for the silhouette of the character hidden throughout Disney Parks, properties, and resorts around the globe.
With a limitation number commemorating the year of Walt Disney's birth, the Great Characters Walt Disney™ Limited Edition 1901 is decorated with the Multiplane camera in lacquer on the cap. Invented by The Walt Disney Company, the pioneering motion picture camera was used to create the illusion of depth in animated motion pictures. The barrel features a scanimation, a flickering Mickey Mouse animation that appears and disappears when the upper tube is rotated. The engravings on the cone pay homage to the release of Snow White and the Seven Dwarfs, Disney's first full-length animated feature film, with its technical specifications (1.33:1, 83 MIN) and the date and place of the world premiere (21/12/1937, LA). The Au 750 solid gold rhodium-coated nib is adorned with an image of Mickey Mouse that was featured in the opening credits of early Disney animated films.