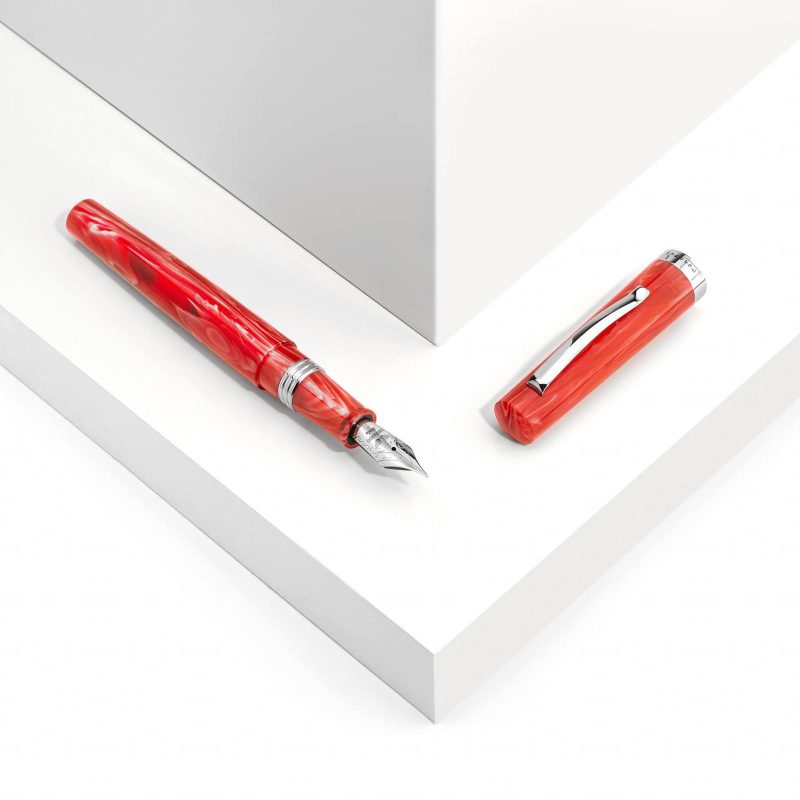 Leonardo Officina Italiana introduces the first collection for the year 2020.
Write a message, sign an agreement, use calligraphy as therapy to share your emotions.
In the digital age where we are increasingly invaded by technology, the fountain pen returns to its original function: the warmth of ink, the roughness of paper and the emotional nib. An increase in newspaper articles and media releases confirm a return to the emotions that only handwriting can provide.
Each fountain pen is individually numbered and accented with stainless steel trims. Well-balanced when closed and more dynamic when capped, the single-threaded stainless steel fitting on the section makes it easy to uncap. The steel ring personalized with "Leonardo" signature on the cap amplifies the reference to the scientist and creative genius from which the brand originates its name.
The fountain pen fills via converter (supplied) and fitted with Jowo steel nib available in gradations of EF, F, M, B and 1.1mm calligraphic stub (RSP: S$229.00). An Elastic 14kt F nib is available upon request.
Colours available: Aqua, Orange, Green, Red and Caramel.