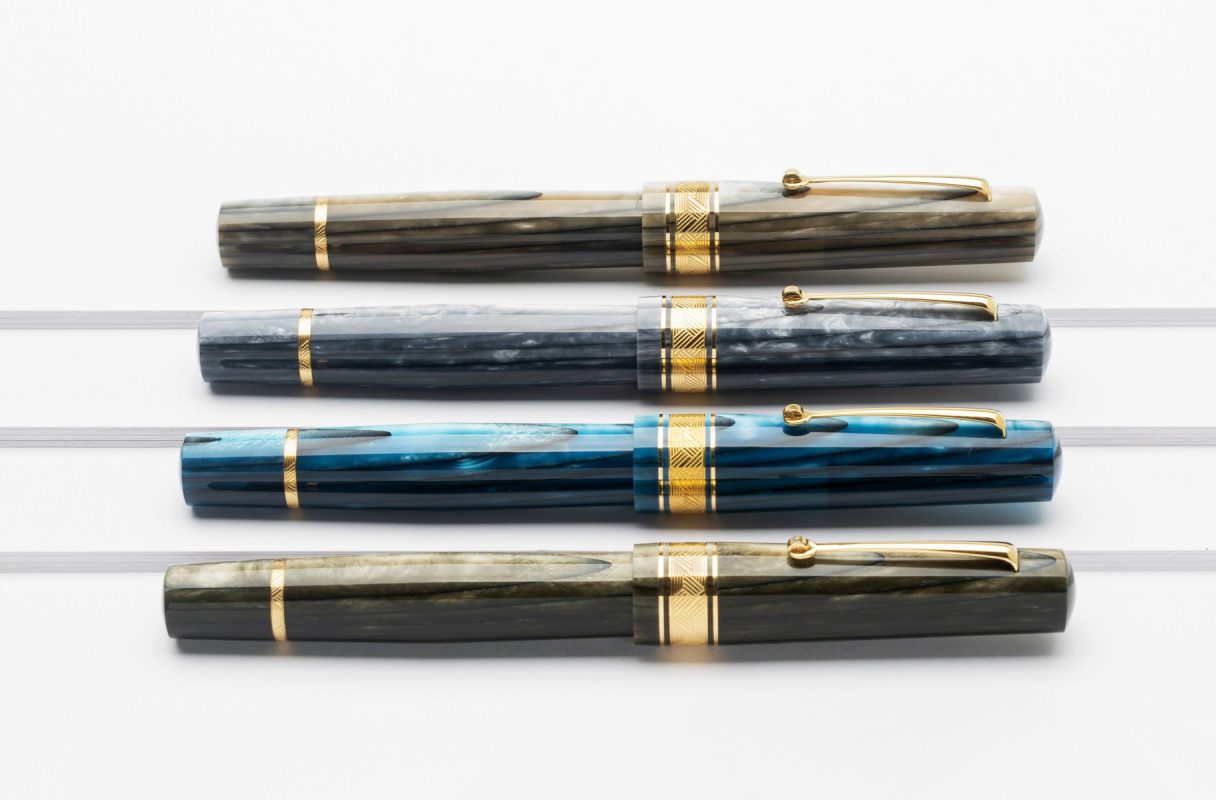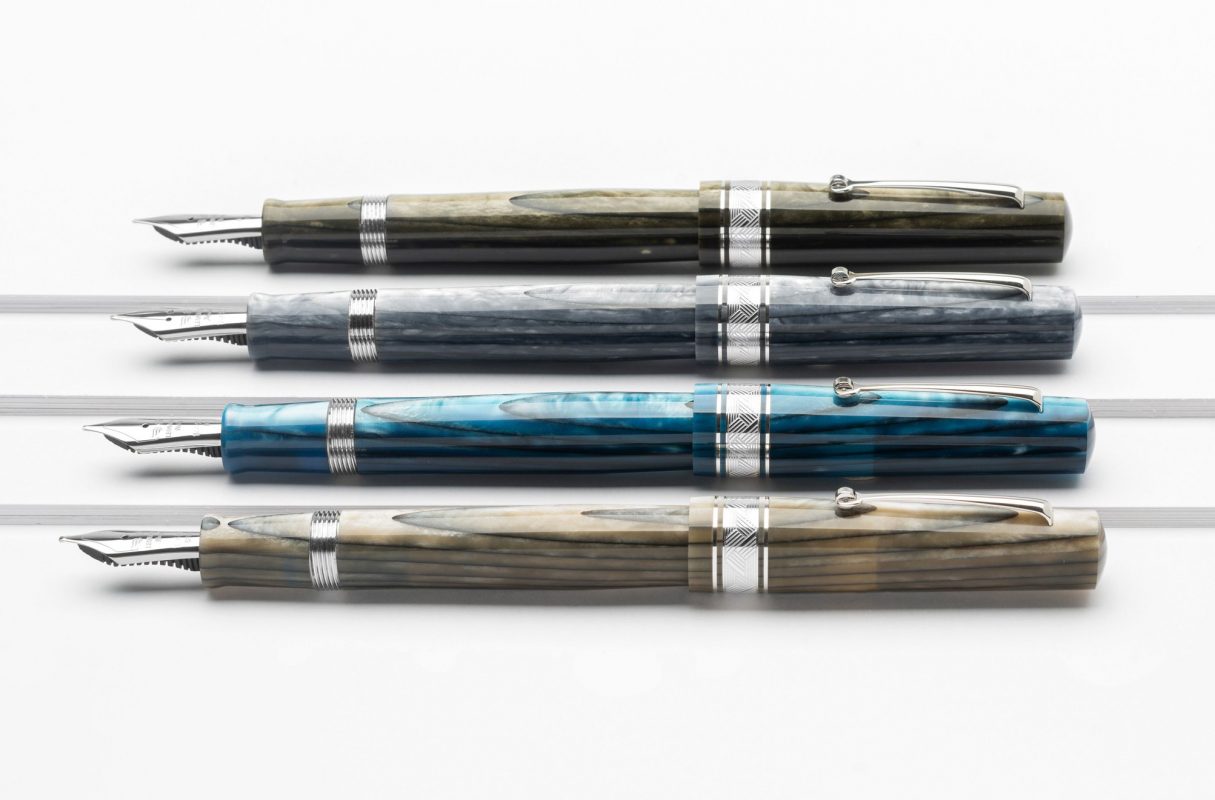 With a vintage taste, shapes and details that recall the masterpieces of the 30s, golden years for the Italian fountain pens known throughout the world.
The classic piston filling system, the ebonite feeder, the clip, the band and the position of the thin metal rings on the cap bring us back in time. The Leonardo CUSPIDE collection is available in 4 different colours: Nocciola (Beige), Mineral Grey, Blue Sea and Olive Green in gold or rhodium plated trims.
Each colour is limited to 70 pieces. The fountain pen features a piston filling system, an ebonite feed and a 14kt gold nib in EF, F, M, B, Music and Elastic (Fine).
The material is inspired by the "Lance Cusp" used by ancient warriors in the centuries VII-VI BC. The pattern present in acrylic in the darker parts recalls the curve of the spear tip.
The effect of depth and texture is given by the assembly of about 10 to 15 sheets of acrylic, the fusion of these sheets about 1 or 2mm high is obtained through a casting of dark resin that will become the cusp after a complex oblique cut of the sheet.
The decoration on the central band is reminiscent of the period known in the history of art as "Geometric Art" and therefore means the production of decorations of Greek civilization between 900 and 700 BC, which derives its name from the term traditionally used for ceramic production of the same period.
The CUSPIDE fountain pen is supplied with a 40ml bottle of blue ink and a lifetime warranty on any manufacturing defect. Price from: S$1,495.00 to $1,569.00 (Incl. 7% GST)