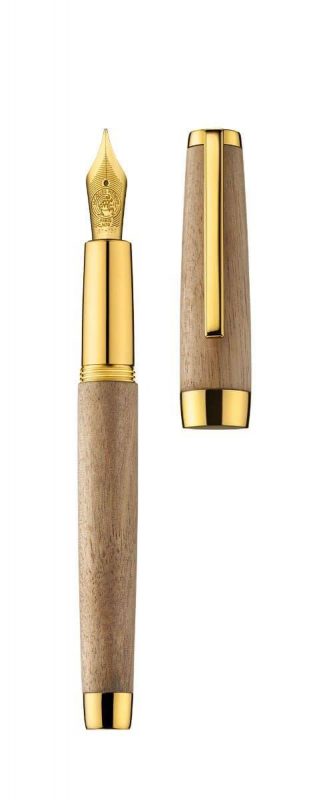 Jacques HERBIN Collection of writing instruments are designed to meet the demands of efficiency, comfort and style of today's users. The clean ergonomics and high quality of selected materials make them unique instruments of great precision.
The Caravelle Walnut fountain pen is made of walnut wood with gold plated trims and fitted with 18k gold nib.
Accented with palladium trims, the Caravelle Ebony fountain pen is made of ebony from the heartwood of ebony forests and fitted with 18k palladium-plated gold nib.
Wood is a natural material so the colour may change slightly over time.
Each fountain pen comes with a converter engraved with Jacques Herbin logo.
Nib size: F and M
RSP: S$895.00