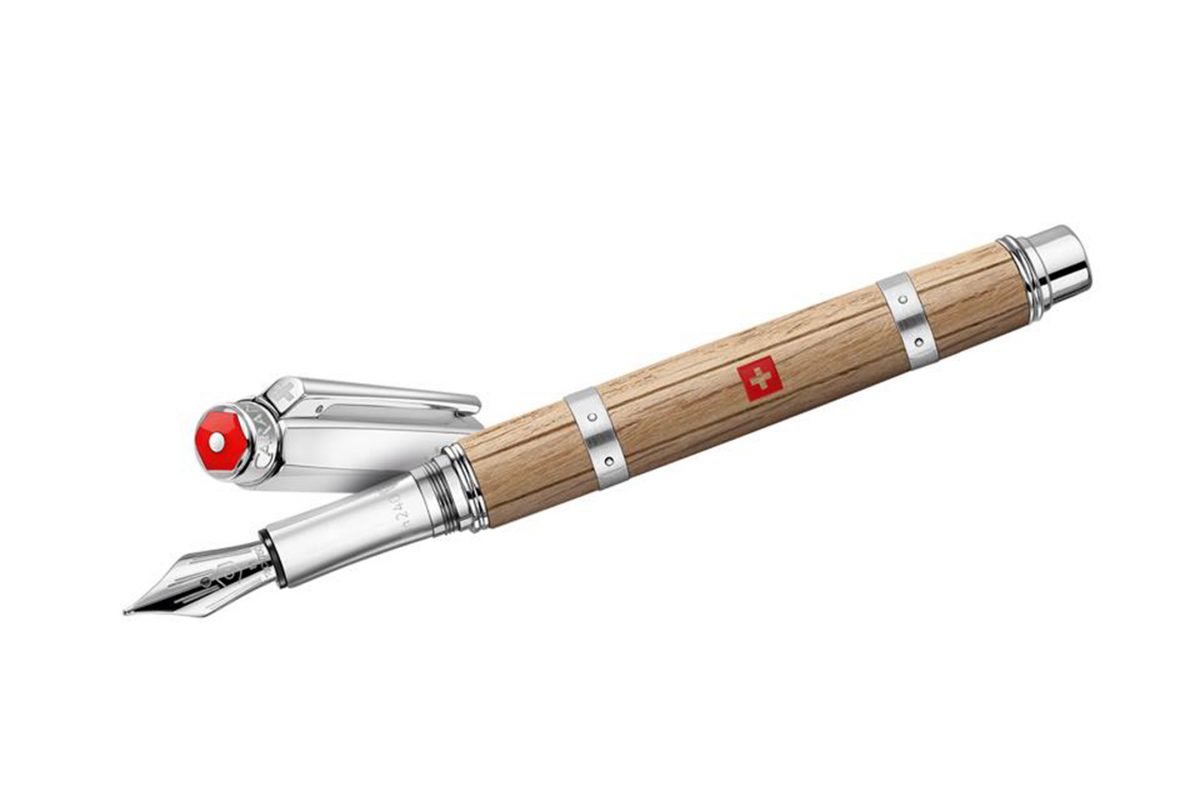 Vines – or Lè Viny, as they are known in the dialect of French-speaking Switzerland – have been a feature of the Swiss countryside since they were first grown there around 58 BC. Although Switzerland is a small and mountainous country, vine growers have adapted to this challenge over the centuries. They have cleared hillsides, reclaimed forest land and created the country's famed and unique terraced vineyards, which decorate the Swiss mountainside in a colourful testament to the unique Helvetian viticultural tradition.
Along with Alpine art, watchmaking and chocolate, wine is a key part of Switzerland's rich tradition. As an ambassador for the «Swiss made» label for over a century, Caran d'Ache has now used all its creative and artisan brilliance to bring you a limited edition collection, designed in honour of Swiss viticulture.
The «Lè Viny» collection brings together the perfectionist know-how of Caran d'Ache's master artisans and the age-old tradition of Swiss viticulture. The wooden body of the pen is crafted from the noble oak, which embodies the tradition of great wine. The polished hooping and sparkling rivets join the engraved Swiss cross symbolizing the Swiss elegance and tradition in perfect harmony.
Available as a fountain pen (18 karat gold nib, cartridge/converter) and ballpoint pen, there are 240 copies of each limited edition – a nod to the 240 grape varieties that can be found on Swiss soil. Each pen is engraved with its own serial number.
Just as wines need to be stored under the best conditions, Caran d'Ache has created a unique presentation box for your writing instrument. The box is modelled after the familiar shape of the oak barrel, which has been used to store wine for over 2000 years, endowing it with gentle notes of wood, vanilla or spices. The oak cask makes a perfect home for the «Lè Viny» limited edition, which is sure to age like a fine wine.
Available now @ FHTC